Carstenz Pyramid
(19 days)
Carstensz Pyramid is the highest peak in the oceanic continent, and one of the seven summits. Located in the highlands of West Papua (formerly known as Irian Jaya) an expedition to Carstensz Pyramid is one of the most exotic mountaineering trips imaginable.
In addition to the cultural richness of West Papua, the mountain, locally known as Puncak Jaya or "Victory Peak", is an exciting alpine rock climb in its own right.
General Itinerary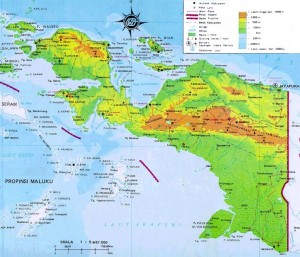 Day 1 – 2: Fly to Jakarta by way of Singapore. An extra day in Jakarta assures the arrival of lost baggage. The capital city of Indonesia is a bustling cultural center.
Day 3 – 4: We take a morning flight to Manado International airport in northern Sulawesi Indonesia and stay in a hotel for the night. We'll have a day to explore the seaside town of Manado while we make necessary arrangements with the Indonesian government.
Day 5: Fly from Manado to Nabire, situated on the west coast of West Papua.
Day 6: Rest day/Official procedures
Day 7: Fly by helicopter to the zebra wall at 12,800ft.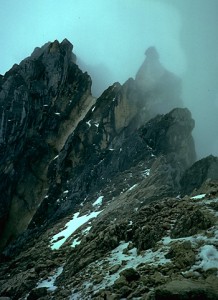 Day 8: Acclimatization day
Day 9: Hike up about 3 hours to Lakes Valley base camp at 13,700ft.
Day 10: Acclimatization hike
Day 11: Acclimatization hike
Day 12: Summit (16,023 ft.) and descend to base camp. The route is mostly moderate rock scrambling with several 'steps' with difficulties up to 5.8. All of the more technical sections are surpassed using fixed ropes. The summit has beautiful views of nearby Ngga Pulu at its receding tropical glaciers.
Day 13 – 15: Additional weather/acclimatization/contingency days.
Day 16 – 17: Fly back to Nabire and then Manado for a celebration dinner.
Day 18 – 19: Head back to home country.
DATES/PRICES: Please see our schedule for current dates and prices information.