Join us for an unforgettable adventure on Mt Kilimanjaro, 19,340' and the highest point in Africa. We climb Kilimanjaro via the Machame, Lemosho, and Rongai Routes. These are fantastic routes that provide good acclimatization schedules, incredible scenery and great African trekking experience.
Trip Notes
Location: Tanzania
Meeting Point: Moshi, Tanzania
Destination: Uhuru Peak - Kilimanjaro
Duration: 10, 11, 11 days
Price: $5300, $5500, $5700 (+ tax, in USD)
Activity Type: Trekking
Season: January, February, March, August, September, October, November, December
Guide to Guest Ratio: 1 to 8
Difficulty Level: 3 out of 5
Paperwork Required: Registration, Health Form, Risk Acknowledgment
Trip Description
Join us for an unforgettable adventure on Mt Kilimanjaro, one of the "Seven Summits!"
We offer trip options on Kilimanjaro's Machame, Lemosho, and Rongai Routes. These are fantastic routes with incredible scenery. All three routes are non-technical and offer a great experience for first time climbs at altitude and experienced guests alike. We combine ascents of these routes with a descent of the normal route to complete a loop of the mountain.
Our itineraries are designed to give participants a positive high altitude experience. We have found that this makes a big difference in being well acclimatized and feeling strong for summit day!
MGI is proud to have a 98% success rate on Kilimanjaro!
For more information on each individual route, see the route pages below.
MOSHI: All trips begin and end in Moshi. It is an interesting town located close to Kilimanjaro. Our itineraries include a rest day after travelling to get to Tanzania. It is a great opportunity to take a tour of the town's vibrant marketplaces and shops with one of our local guides!
SPRINGLANDS: Relax at the luxurious Springlands Hotel
GETTING TO THE MOUNTAINS: We'll take a van or Land Rover to the park entrance gate for Kilimanjaro. While the guides sort out permitting with the park rangers, guests will enjoy lunch at a nearby picnic area. After permits are sorted we'll hit the trail and start our ascent of Kilimanjaro!
THE MOUNTAIN: Kilimanjaro is an oddity among the mostly flat Tanzanian landscape, it is also highly unique for its five climate zones which we'll pass through on our way to the summit. From the rainforest at the start of our climb to walls of glacial ice as we traverse the crater rim to Uhuru Peak, Kilimanjaro offers diverse and exciting scenery each step of the journey.
OUR GUIDES: Our leaders are full time mountain professionals who are exemplary guides. They are dedicated to insuring our guests an experience that exceeds their expectations!
Every Kilimanjaro trip that we lead draws on the experience of more than 20 years of guiding high altitude trips on Denali, Aconcagua, Kilimanjaro, the Volcanoes of Ecuador & Mexico, and high altitude peaks of the Himalayas.
Our Kilimanjaro climbs range in length from 10 – 11 days depending on your route.
Rongai and Machame routes are both 10 day itineraries, while Lemosho adds an extra day and offers a more gradual ascent of Kilimanjaro.
All itineraries factor in travel to Tanzania and a day of rest at the Springlands Hotel. Most travel from western countries is long and tiresome, we've found the rest day allows guests to regain their energy and optimizes success on the climb. See the following route pages for a detailed description of each!
Who are my guides?
Every trip consists of American and local guides. MGI guides are professionals with a strong background in climbing and travel at altitude. They put a premium on guest experiences, making sure your trip is a fun experience while keeping you safe.
How much weight will I carry?
We hire porters to support all our trips up Kilimanjaro. You'll need to carry warm layers and rain gear, snacks and water each day, the porters will take care of your tent, additional clothing, and equipment. Porters can carry up to 32 lbs of your equipment.
What type of food will we eat? Can you cater to different dietary considerations
We'll have a cook with us at each camp. They are excellent chefs and produce a variety of delicious meals. A typical breakfast includes oatmeal and fruit. Lunches are generally sandwiches with an assortment of snacks and a juice pouch. Dinner might be chicken with rice and vegetables or pasta with a side of soup.
We are able to accommodate most dietary/allergic considerations in our meals. Please don't hesitate to contact us with questions about your specific diet.
Other questions?
This is just a small list of the most common questions. Please refer to our FAQ by clicking here to see more!
Price: $5300, $5500, $5700 (+ tax, in USD)
2020 Dates: Dec - Mar & Aug - Oct
2021 Dates: Dec - Mar & Aug - Nov
What is included in the trip price:
Moshi – includes hotel stay, airport/town transfers, and welcome dinner.
Expedition food – all food while climbing Kilimanjaro.
Climbing Fees – includes climbing and hut fees
Professional guides / local support – Professional guides and porter support all included with the trip cost
Guests are responsible for the following:
Airfare – Guests are responsible for travel expenses to Tanzania
Restaurant Food in town & Alcohol – We are happy to recommend places to eat in town
Trip insurance – we highly recommend trip insurance for all of our programs.
Visa – You'll need a tourist visa for your time in Tanzania. We recommend acquiring this in advance.
Tips – We recommend $250 – $300 per climber to split among the local African staff, and another $50 – $100 for your American guide
Optional Safari – All Kilimanjaro treks can be combined with a safari package, contact us for further details!
To Book your adventure, follow the steps below:
Please call to confirm availability at 1-800-766-3396 or fill out an online form to request more information via this link:
Place a $500 deposit to reserve your spot: this can be place over the phone by credit card, check in the mail, or through our payment gateway.
Once you've reserved your spot, you'll receive a welcome packet with all the necessary registration forms and trip information.
We kindly ask that you submit all of the necessary trip registration information at least 45 days prior to your trip.
Feel free to call or email anytime if you have questions about your upcoming trip. Our team is excited to help you prepare for your adventure!
Kilimanjaro Options:
Machame Route
Price: $5300*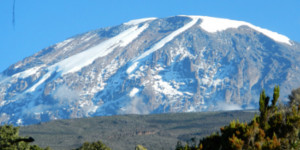 Climb Africa's tallest peak via the Machame Route. A challenging but popular route with beautiful views of nearby Meru Peak and the impressive Barranco Wall.
Destination: Uhuru Peak - Kilimanjaro
Activity: Trekking
Difficulty: 3 out of 5
Rongai Route
Price: $5500*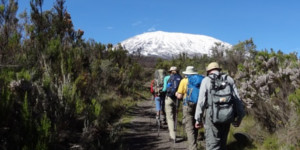 Climb to the top of Kilimanjaro, Africa's tallest peak, via the Rongai Route. This is the only route option on the Northern/Kenyan side of Kilimanjaro and offers guests a more remote, wilderness experience!
Destination: Uhuru Peak - Kilimanjaro
Activity: Trekking
Difficulty: 3 out of 5
Lemosho Route
Price: $5700*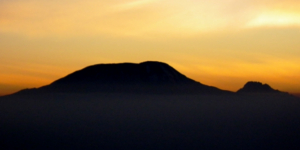 Climb Kilimanjaro, Africa's tallest peak via the Lemosho route. With stunning scenery including the Lava Tower and Barranco Wall; Lemosho offers guests an unforgettable experience!
Destination: Uhuru Peak - Kilimanjaro
Activity: Trekking
Difficulty: 3 out of 5
East African Safari
Price: $600*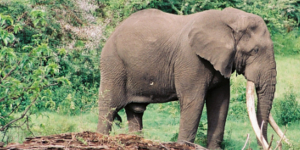 The Ultimate African Experience! With several safari packages to choose from we have options for everyone. Go on safari as an add-on to your Kilimanjaro trek or as a standalone trip!
Destination: Wildlife National Parks and Conservation Areas of Tanzania
Activity: Trekking
Difficulty: 1 out of 5
*Starting from prices, per person, in USD